Busy naval agenda for Lacroix teams in May 2023
This year again, LACROIX teams will be present throughout the world to present the best of their naval technologies in May, on the occasion of 4 exhibitions, namely IMDEX (Singapore), DEFEA (Greece), LIMA (Malaysia) and MADEX (Korea).
About IMDEX :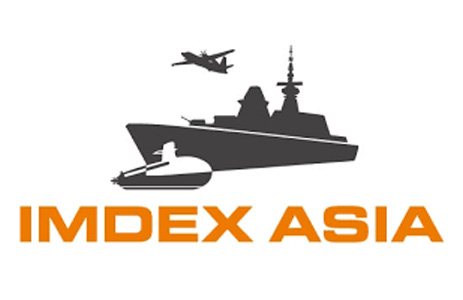 The IMDEX 2023 edition will be held from 3 to 5 May 2023 at the Changi Exhibition Centre in Singapore. Since its inception in 1997, IMDEX has become among the biggest hubs for the shipbuilding and maritime industry to launch the latest ships, systems and technologies. The show has established itself as one of the most coveted trade shows by attracting world leaders and brand/VIP guests.
The 2023 edition still promises great opportunities with 236 exhibitors from 30 different countries. 650 delegation meetings are planned, with 67 delegations from 42 countries present.
LACROIX teams will be present on stand K07 to present our range of solutions for the Naval industry.
About DEFEA :
The Defence Exhibition Athens (DEFEA), will take place from 9 to 11 May 2023 at the Metropolitan Expo in Athens, Greece. Launched in 2021, this year's exhibition is organised under the patronage of the Hellenic Ministry of National Defence, with the cooperation of the Hellenic Defence Manufacturers Association.
For its 2nd edition, DEFEA expects more than 12,000 visitors and 45 delegations. Indeed, Greece is an ideal and strategic location for the EU and the United States, offering an opening towards Asia, Africa and the Middle East.
If the main subject is naval for the LACROIX teams, (who will present for the very first time the SYLENA MK2 decoy launcher proposed within the framework of the FDI program), Greece has also just equipped itself with numerous rafales, and Air countermeasures will also be of interest.

Meet us on stand F20 in the French pavilion at Entry 2
LACROIX product focus at DEFEA :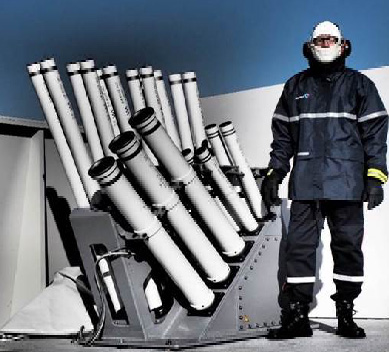 The LACROIX teams are proud to exhibit for the first time at DEFEA 2023 and to showcase our state-of-the-art SYLENA MK2 decoy launcher and associated ammunition system, which provides superior self-protection for your valuable platforms.
LACROIX has been a leader in the field of naval decoys for over 40 years, providing proven and qualified systems and countermeasures for ship protection.
Thanks to regular exchanges with French and foreign experts in electronic warfare, LACROIX has unrivalled expertise in decoy systems and associated pyrotechnic components. We offer a wide range of products for the protection of combat ships: patrol boats, OPVs, frigates, destroyers, etc.


Multi-threat: passively or actively guided EM, IR, EO and Laser missiles and torpedoes,
Multi-layer: Hard Kill + Active Soft Kill + Passive Soft Kill.
About LIMA :
The 16th Langkawi International Maritime and Aerospace Exhibition, LIMA 2023 will be held from 23 to 27 May 2023, at the Mahsuri International Exhibition Centre (MIEC) and from 24 to 27 May 2023 at Resort World Langkawi (RWL)
This year again the maritime and aerospace industry sectors will be strongly represented. 600 companies from 30 different countries will be present to meet the 45,000 professional visitors and 250,000 public visitors are expected this year.
LACROIX teams will be present on the French pavilion at MIEC to present our Naval, Airborne and Land solutions on this occasion.
About MADEX :
This year's MADEX will take place from 7 to 9 June 2023 at the BEXCO Exhibition Center I, Busan, South Korea. The organizing authorities for this exhibition are the Republic of Korea Navy, Republic of Korea Marine Corps, Busan Metropolitan City, Korea International Trade Association, Republic of Korea Navy Association, Busan Marine Equipment Association, Kyungyon Exhibition Corp, BEXCO.
This edition is an opportunity for everyone to meet and exchange on the subject of naval defence. This year again the organisers expect more than 11,000 visitors in addition to 70 naval delegations from 27 countries.
LACROIX teams look forward to meeting you on our stand L100 to present our naval solutions.