Lacroix at IDEX 2023

LACROIX is proud to participate in the 2023 edition and eager to celebrate the 30th anniversary of the International Defence Exhibition (IDEX).
LACROIX will be showcasing in the French Pavilion, headed by COGES-GICAT.
In line with its lasting commitment to serving the UAE Armed Forces (see below), LACROIX will be exhibiting for the very 1st time on the export market, its latest SKAPS suite (unveiled at Eurosatory 2022, and dedicated to vehicle self-protection).
Our teams will be also focusing on our latest innovations in the realistic training domains as well as airborne countermeasures for the UAE Air Force.
Meet Us Stand 08-A04 - French Pavilion   
Land Domain : S-Kaps "Soft-Kill Advanced Protection System"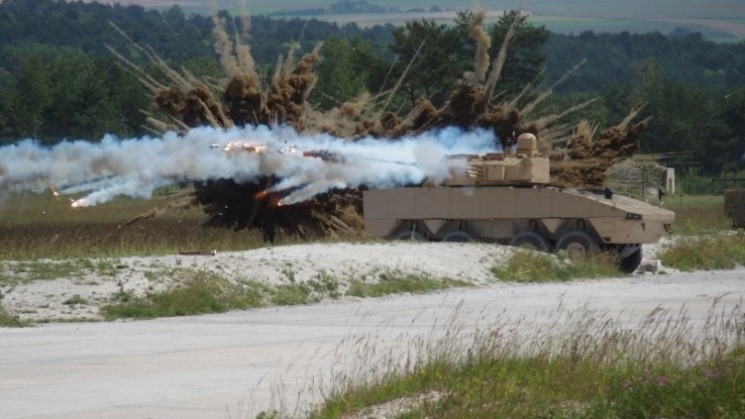 LACROIX has engineered its proven self-protection system (GALIX-AOS) into an open and scalable solution to meet the growing need to increase the survivability of battlefield vehicles: S-KAPS.
This system, connected to the vehicles vetronics, includes threat detection, situation analysis and protection reaction features. Fitted on effectors developed in cooperation with Nexter, this system considerably increases the survivability of vehicles by offering multi-band masking solutions (visible, infrared and millimeter), disengagement solutions and modern decoy concepts when used in accordance with the recommended operating conditions. The S-KAPS system with its GALIX ammunition (installed on more than 15,000 platforms, armored or not, in France and abroad), is an adaptable, incremental, and evolving system.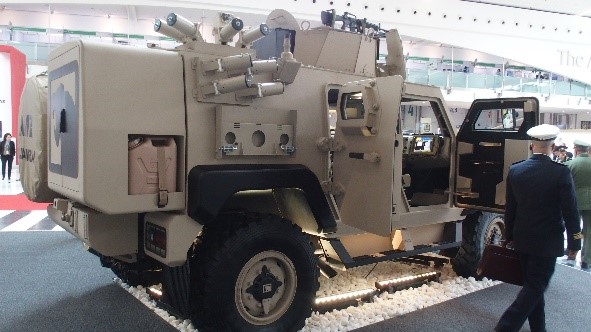 As regards vehicle survivability enhanced solutions, NIMR and LACROIX have been working for over 10 years together to provide respectively rugged armored vehicles and a reliable range of self-protection solutions with GALIX including its latest technology AOS 360° , AOS A&N to serve the UAE LAND FORCES and armies worldwide.
During IDEX 2023, NIMR will be unveiling new models of AJBAN vehicles, equipped with the latest technological architecture of SKAPS (Laser Warning Sensors, acoustic detection, recommendation to the right maneuver + instantaneous reaction...).
Battlefield Simulation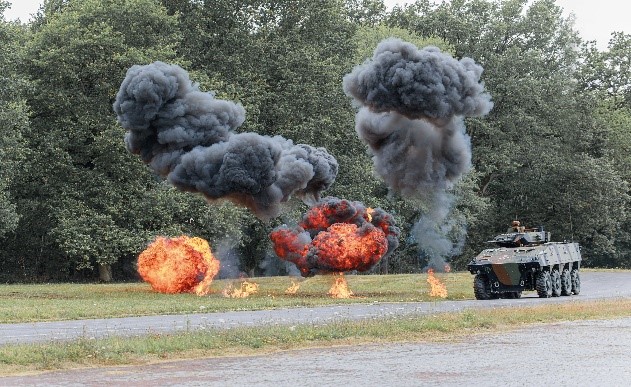 LACROIX takes advantage of its expertise in pyrotechnics, the company's core business, to meet the various challenges of operational preparation. LACROIX has been designing and developing training systems and effects for more than 50 years, with the support of the DGA, to meet the realistic requirements of the "Train as you fight" program.
The nature of operational engagements and preparation are increasingly part of a high-intensity framework, mastering the environment to «be and last» will be decisive.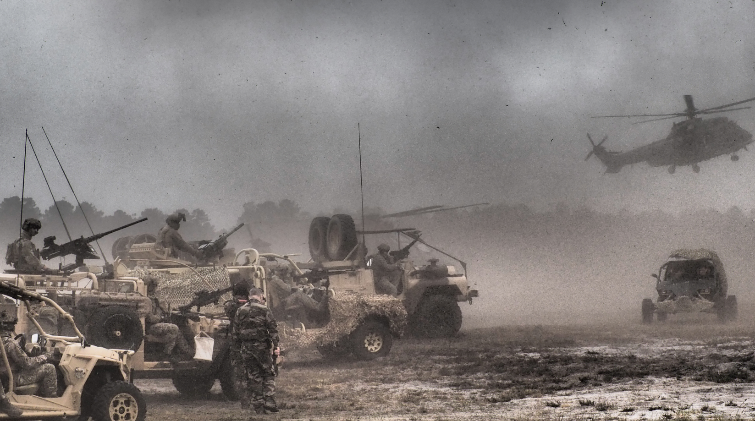 Backed by its local presence through its regional office, LACROIX has a solid presence to effectively meet the United Arab Emirates Armed Forces' operational requirements, for example those of the local training center AL HAMRA of the Emirati Armed Forces
Latest spectral flares generation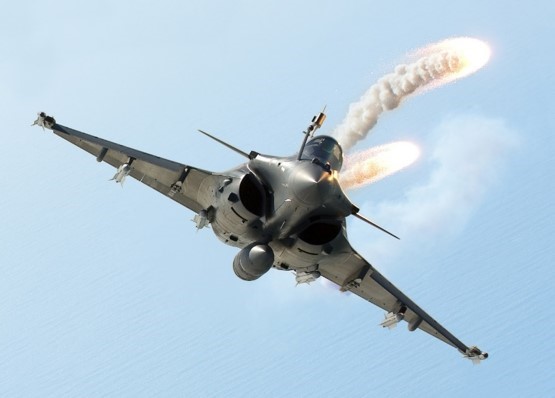 The interest in the latest generation countermeasures, developed with support of the French DGA as part of an upstream study program and our own capital investment, demonstrates the growing need for enhanced aircraft self-protection against technologically advanced threats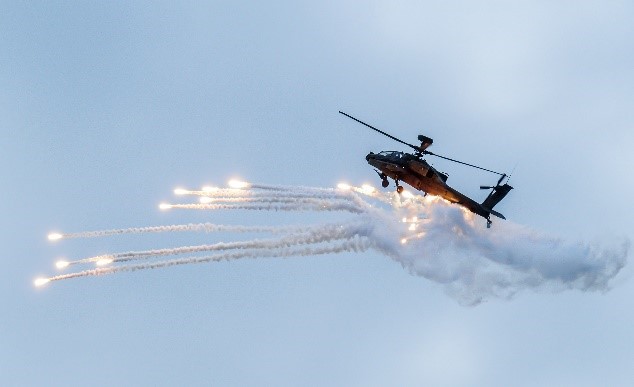 LACROIX designs state-of-the-art decoys (infrared, radar and kinematic) that equip numerous fighter and transport aircraft and helicopters for training and operations. In the Middle East, LACROIX deploys its air countermeasures offer to equip for example, the Rafale, Mirage 2000, F16, C-130, CARACAL,NH90,Apache,etc.