EURONAVAL 100% online: innovation & digital for this 2020 edition
As you have probably already read in the press, due to the new health regulations, the GICAN and its subsidiary SOGENA are reorienting the 2020 edition of the EURONAVAL Exhibition towards a fully digital format. LACROIX will also showcase online through its own Virtual Platform.
Thanks to the official digital portal exhibition EURONAVAL-ONLINE, EURONAVAL 2020 will therefore be 100% digital, which is a World Première for the Defense Industry.

To be discovered on our Virtual Platform: New products, innovation and services ...
Discover LACROIX Defense new topics either through the official #EuronavalOnLine platform, or through our virtual and immersive stand :
SYLENA range of Decoy launching Systems & dedicated SEACLAD countermeasures
For the past 4 decades, LACROIX has been a leading company in the field of naval decoys, producing systems and countermeasures with proven effectiveness for vessel protection.
During Euronaval On Line 2020, we will be particularly eager to share with you our vision of self-protection in the naval field for the coming years. Our approach is based on a comprehensive one, allowing "multi-layer" and "multi-threats" protection (with radar, infrared, TV or acoustic guidance, etc.).
To be discovered : Our Off Board Active Decoy Project (VESTA) a part of a call for proposals from the Agence Innovation Défense (Defence innovation agency)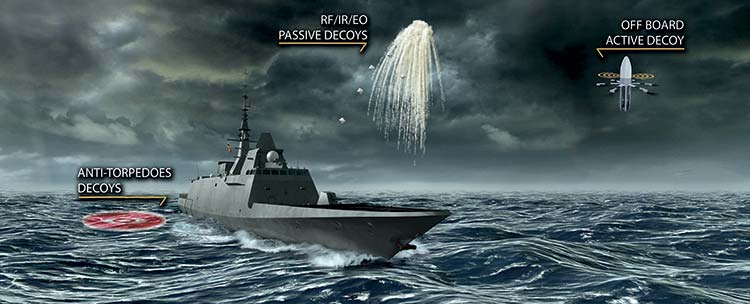 Signals and decoys for submarines :
Initially developed by the military arsenal, the technically advanced pyrotechnic products have integrated Lacroix's product portfolio for over 20 years.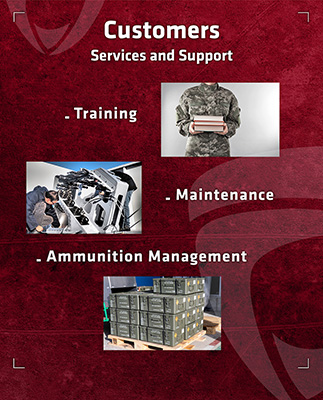 New catalog of Services, integrating a complete offer for the Naval Domain
Backed by over four decades of experience, Lacroix has acquired unquestionable expertise in decoy systems and pyrotechnic components with its broad product range for the protection of the major classes of warships, from small patrol vessels to large destroyers.
It is therefore natural that, on the basis of its unique expertise, LACROIX is consolidating its activities in training and maintenance of its systems and ammunition in operational condition.
#BreakingNews : Join LACROIX Defence Team on its own virtual platform (October 20-30)

LACROIX teams have been mobilized to make our virtual meeting possible, and enable this fantastic challenge. A virtual showroom is currently being set up. This is a unique virtual space that LACROIX is reserving for its customers, partners and various actors of the Defense community... another way to disclose what should have been presented to you in Paris.
Request your access by clicking on the picture. Once your registration to the Defense community completed, an e-invitation will be sent to you. Limited places, access reserved for the actors listed above